Because Trees are more than Trees: 
Tree's change. And trees change our feelings of the landscape
Maintaining a beautiful tree is easy, but, how do trees arrive at beauty of form ?
finding Beauty In The Beast: sorting out branches can be a challenge
More often than not, the beginning was a mess of tangled living and dead branches struggling to regrow from whatever events happened to them.
If you are trying to find the 'Beauty in the Beast' that is growing somewhere in your tree, then you are in the right place.
Seeing 'what is on the inside of your tree', is the challenge everyone has, and figuring out "how to get to that beautiful functional tree that works beautifully with your needs", is the challenge.
The solution is also about figuring out how trees can be functional and beautiful, creating useful productive landscapes with trees as anchors.
the answer is the cross-road of the feeling / ambience needed, and the best, with the easiest maintenance for your trees…
and that need, determines the forms a tree should take, and limited only by imagination and nature*..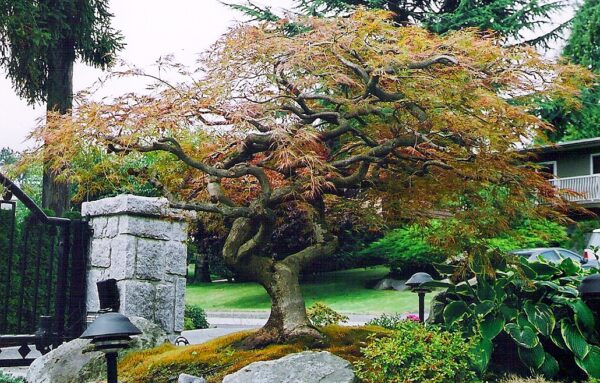 determining your need and plugging in the variables of what a tree can become over the years can be a bit challenging, and, that is why we are here, the quickest best time-proven answers to get you on the road to managing your trees and creating your landscape as you feel it should be…
we can answer the questions, or make the first cuts, or continue to develop as needed.. 
(natural forms to garden bonsai, niwaki: hedges, espalier + food production orchard forms, way-finding billboard trees to 'signature art trees', small space weed trees, 'zoki-no-niwa', or formal pine, 'dai-sugi', junipers, spruce, and apples fruits, there are lots of ways to prune trees for so many reasons…and, the best trees are designed with Nature as the best guide)
delivering sustainable solutions for adapting & restoring the eloquence of Nature
Landscape Type + Pruning + Garden Experience = Solutions
Skillfully designing trees to fit for your space,
specializing in matching tree needs with meeting your needs
this is "Where Art Grows on Trees"

fuzei + tree
Pruning & Tree Design considerations with which to choose a finish
Pruning, grows a better tree; trees benefit from pruning:
We enthusiastically support people pruning their own trees.. pruning 'your trees yourself' actively promotes de-stressing, creating accomplishment that is like meditation while touching nature. And this comes with satisfaction because beautiful landscapes are either formed around and because of a beautiful tree, and, you had a hand in creating at least one beautiful tree. The world becomes a better place.
Choosing what steps are needed to effectively design a beautiful tree, can however be stressful.
Understand and decide, 'why the tree needs to be pruned, and "to what shape because ___"'.
Pruning, the 'where to cut' cutting of branches in the right place, is easy. Choosing 'What to prune' where and when… is often not as easy.
Pruning older established trees, is easier than starting them from the sapling 'scaffold' beginning, because the first step is finding the "line of a branch" where the branch attaches to the tree, and asking 2 questions:
1) Does this branch belong ? (Note: pruning & design is 'top down ~ outside in')
– 'belonging' ..because the brain automatically creates a mental hierarchy of patterns 'that fit with each other', and decides 'group commonality' automatically. You, your brain, knows what fits and can decide if that branch has benefit, even if it does not fit.
Secondly: does this branch seem awkward in "running across the grain", and if so, "where can I cut this branch at a point where it fits the overall pattern ?"
2a) Growing a branch back is more work, but, also happens when branches break off, or, missing branches can be grown.
A few tricks and tips to keep in mind is that after trees are pruned to a shape, the inside of the tree should have foliage – never clean out foliage from the inside. Those twigs are new branches.
Changing an 'extreme' empty space design with minimal is often impossible, or will take years to adapt and recover, and making a "final objective" pruning plan is recommended. Developing tools along the way is beneficial, ie:
If a branch is a question of 'to remove or keep : where? ', ~ then tie twine or coloured ribbon to the branch in places, to keep track of that one branch, starting of course at the end result ~ the outside moving inwards. This is 'follow the Line' design.

There are three levels of finishing trees and shrubs ~ known as Shin, Gyou, Sou pruning:
Shin is Manmade high finish, high maintenance, and eye-catching, mostly niwaki, topiary, …
Gyou is the 'Man:Nature inter-relationship', and medium budget, a cleaned sense of manicured nature, most often understood as 'a venerable beauty' that emulates paintings from the Group of Seven.

Sou is Natural pruning, careful design, restfully restorative, and the easiest lowest cost maintenance afterwards.
.. pruning at the starting out phase, at the time of initial design, is mostly all the same, and if design decisions are made as soon as possible, then result is achieved much faster.
Opening conversations with your pruner should assess & determine the tree and shrub design understanding what the clients desired shape is, and crossed with the type of finish that works best for the tree & the clients needs, and considering the after-care costs involved.
Shin, a high finish that sculptures the tree, is a high cost setup, low cost mid-period of maintenance that has a high cost of thinning, with an high 2 or optional 3 times a year maintenance. This will always need maintenance.
Entry into Gyou is a little lower in setup cost, and has a lower aftercare cost of maintenance, because the growth can be slowed enough for care every few years.
While Sou, depending on the species, has a higher entry cost, and the lowest maintenance cost that means that the tree growth can be slowed and left on its own.

Way-finding:

Pruning trees for directing people:
Our hard-wired brains, are automatically drawn by highly finished trees that are heavily shaped, such as topiary, hedges, niwaki, any 'extreme' manmade areas draw attention,
and everyone is hard-wired to ignore tree or shrub areas that have been left to nature and looking abandoned. Basically this sense of wild nature, as compared to tamed nature, is the reason behind 'curb-appeal' and creating the desire to enter buildings, or to avoid buildings.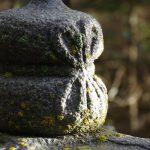 onSite / services // offSite
… to find out how you and your trees can benefit from our expertise, please connect with us,
.. tell us a bit about your project or what you have in mind, and how you would like those goals accomplished…
We offer the finest researched expertise with unique sustainable solutions that connect people to nature while beautifying trees, homes, and the landscapes between,
and provide full Japanese garden service in Alberta, and across Canada, with the Calgary region as a central base..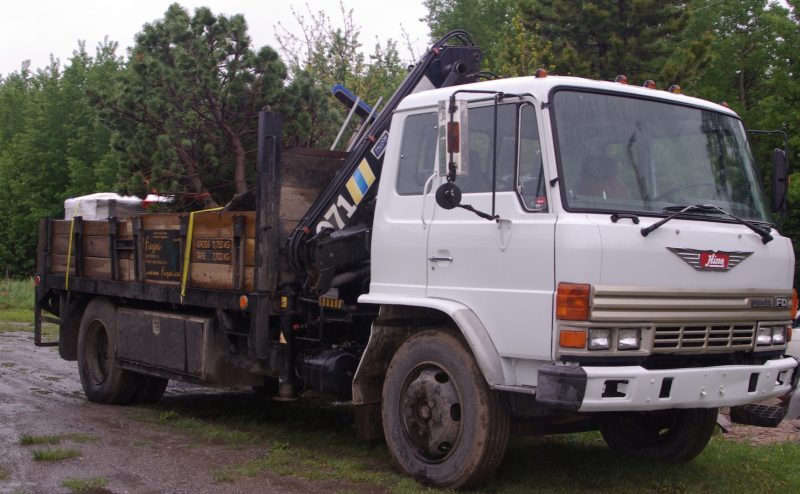 Pine pruning specialists

pine pruning solutions, management techniques, education

pruning deciduous & fruit trees
Stone

installing the highest quality dry waterfalls (karetaki) and other primary stoneworks..

decks and shou sugi ban

whether you need a deck or just a finish that preserves wood, the options offered are unlimited and creative
Stone art

Design Services

all levels of Japanese garden design, from concepts to functional specifics, master plans of tsubo jar gardens to museums, and Friendship park gardens
Installation

beauty: maintenance during spring through fall
..making the cut:
edzard teubert
EDZARD TEUBERT
Journeyman Landscape Gardener, Arborist,
Japanese garden specialist, Landscape & Tree designer,
Bonsai-ist, Penjing,
and all around – myth to science
pruning phenology and design nerd…
PAST CONFERENCES & PRESENTATIONS
… to get our experience working for you, email  edzard@fuzei.com